Extract Speciality Coffee Bags. Best drunk... anywhere!
We wanted to create a low-impact single-serve coffee which tasted incredible, was minimal hassle and could be brewed up anywhere. After a lot of research, development (and coffee!) we reckon we've cracked it and are stoked to share our newest product with you, Extract Coffee Bags!
Or keep reading for the story behind the brew.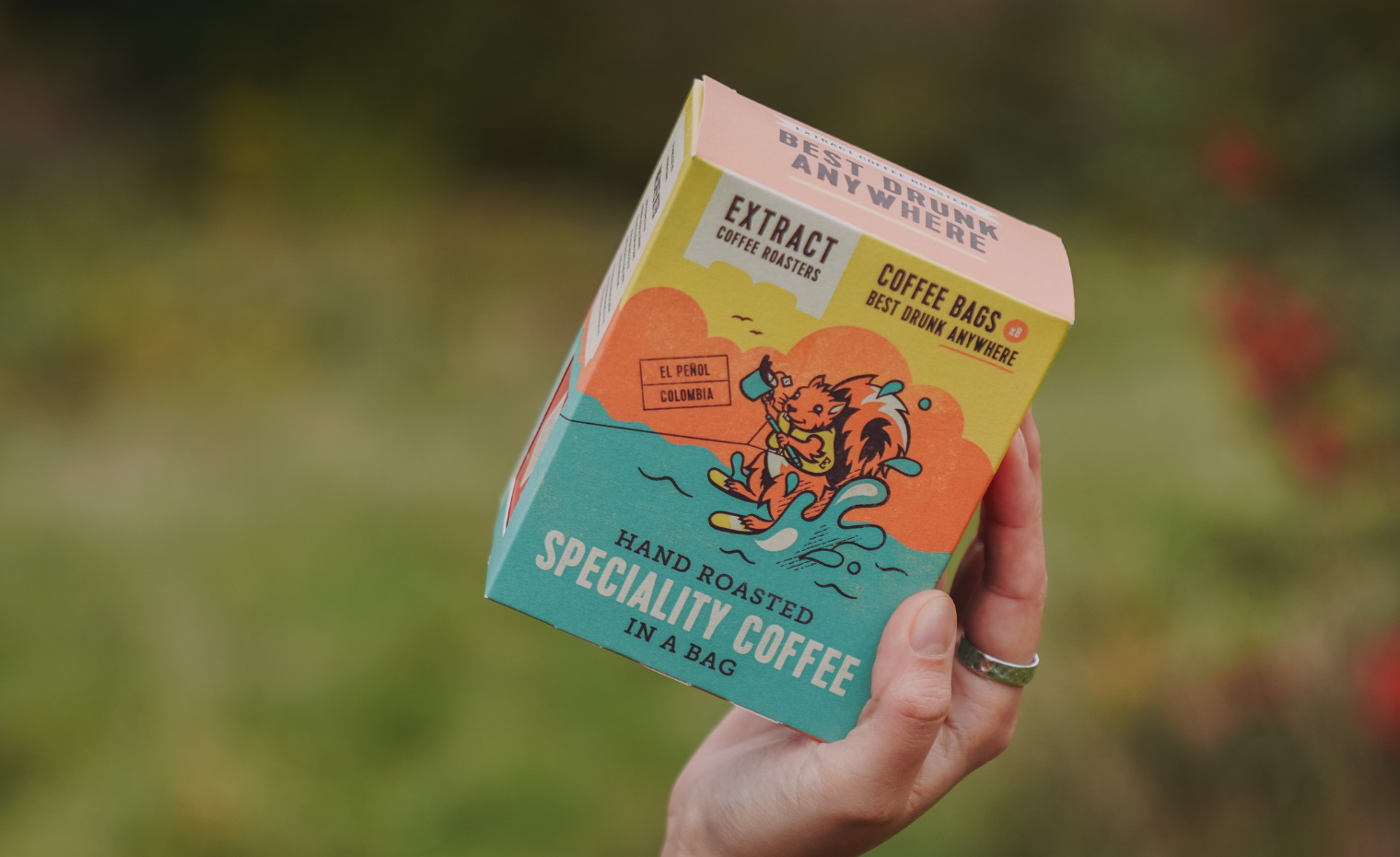 ---
An alternative to coffee pods
For us, coffee pods just didn't cut it. You have to have a machine for starters. Then there's the damaging environmental impact of the empty coffee capsules.
A recent report in The Independent estimated 30,000 empty capsules go to landfill each month and that some of these will take up to 500 years to decompose! It simply isn't a viable solution for our planet.
A compostable coffee bag which could degrade in your home compost bin (or any waste stream) seemed like the best solution.
Less hassle, less mess, less equipment (mug, kettle, spoon), less damage to the environment.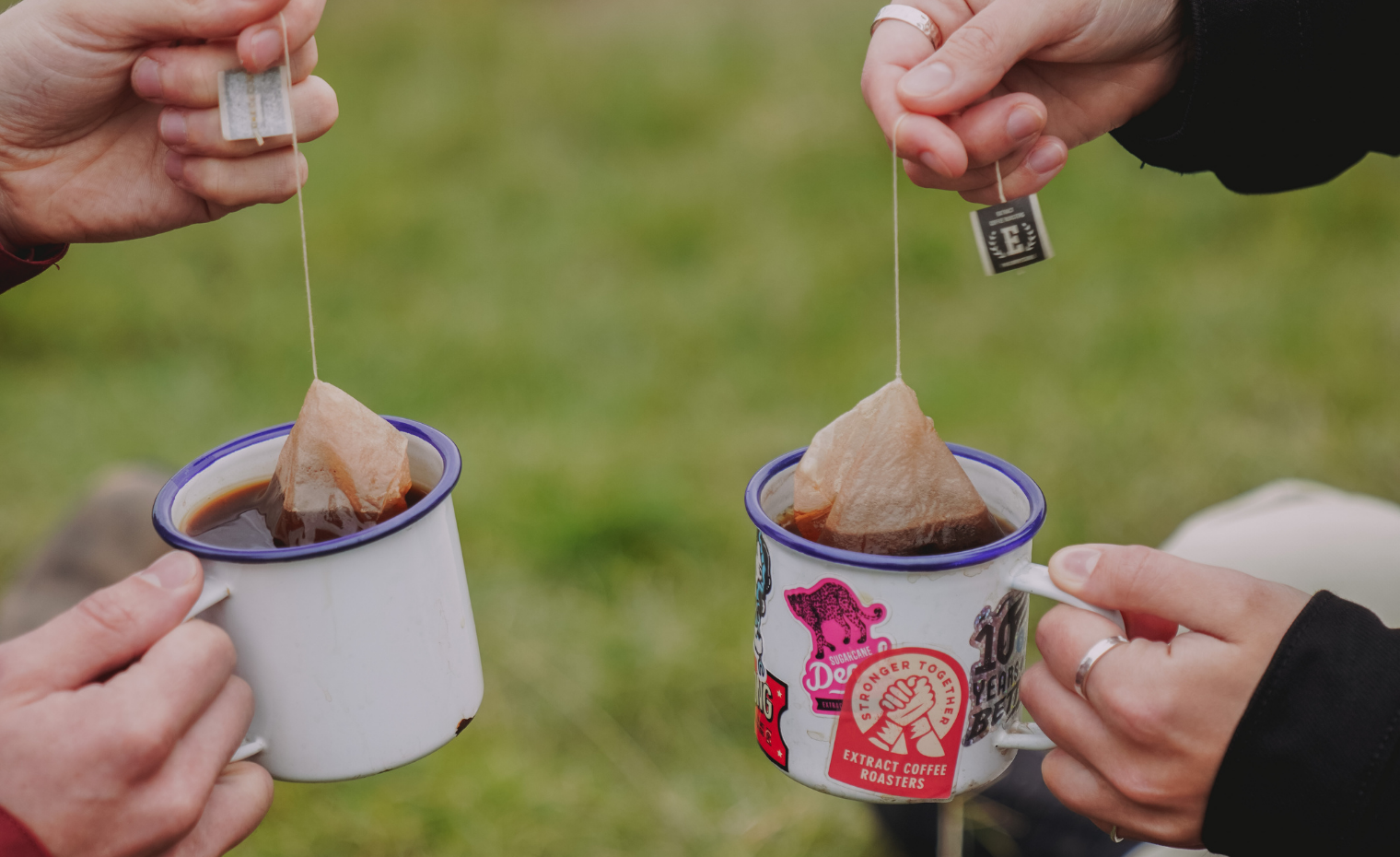 ---
Speciality coffee bags
After a scout around the market we realised that whilst coffee bags existed, most of the coffee bags out there used lower quality coffee with no real transparency into the origin of the coffee and its growers.
We also found that most of these coffee bags were under-dosed, resulting in a weaker brew, lacking in body. (No wonder they've got a poor rep!)
Extract Coffee Bags are speciality-grade, single origin coffee with complete transparency back to the mill. More coffee in each bag means you get a delicious and full bodied coffee in just 5 minutes. Great with milk. Great without.
When you're done the coffee, bag, string and tag are all compostable so can go in your food waste caddy or your compost bin.